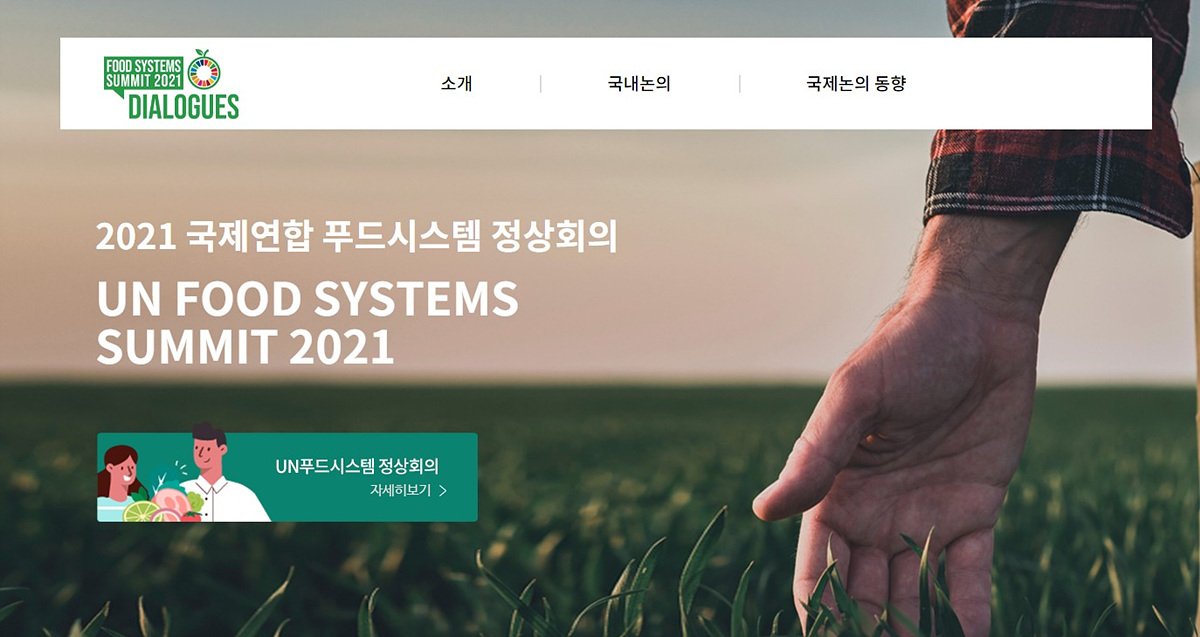 KREI opens a website for local discussions on the 2021 U.N. Food Systems Summit
The Korea Rural Economic Institute (KREI) has opened a website to discuss the 2021 U.N. Food Systems Summit.
The United Nations plans to host the Food Systems Summit in September this year to improve food systems, which it believes significant to achieve its sustainable development goals (SDGs) to combat poverty, starvation, and climate change by 2030. To encourage various stakeholders to participate in the meeting, the world organization has asked its member nations to prepare domestic discussions. Until now, 95 countries have accepted the U.N,'s proposal.
To join the trend, the Korean government selected the KREI President Hong-Sang Kim as convenor to lead domestic discussions and notified the U.N. of his appointment in February this year. Since then, KREI has arranged meetings participated by local producers, consumers, and experts to gather their opinions to establish sustainable food systems.
Domestic discussions have three main topics, including food security, sustainable production and consumption, and the right to food. To share information with the public, KREI posts discussion materials and results on its website. It also operates a bulletin board to collect opinions.