Australian ambassador visits KREI to seek agricultural partnership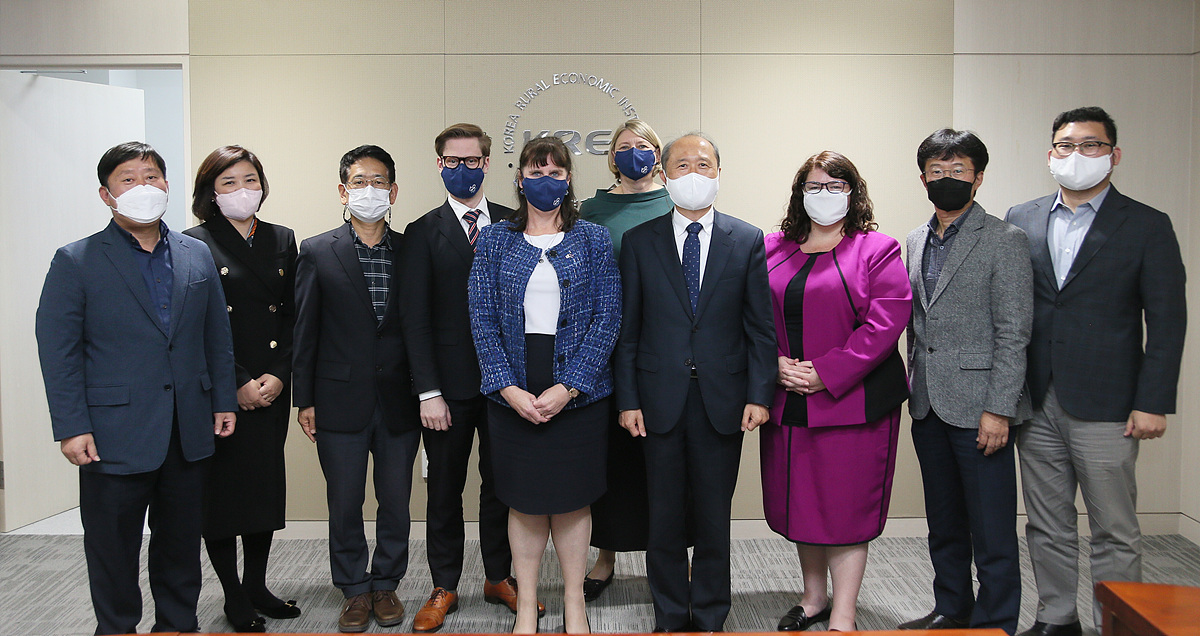 Catherine Raper, the Australian ambassador to Korea, visited KREI to have a meeting with Kim Hong-sang, the president of the KREI on November 12. She sat with Dr. Kim and other KREI experts and shared rural issues faced by the two nations. In particular, they discussed various challenges and opportunities in both nations' agricultural sectors and sought ways to cooperate.
Ms. Raper and Dr. Kim agreed that rural aging, labor shortage, and carbon neutrality to deal with climate change were the most significant challenges their agricultural sectors should tackle. To pursue agricultural sustainability, they believed that Seoul and Canberra should focus on nurturing young farmers and raising the quality of rural life through welfare policies. In addition, they shared both nations' policies for women farmers and the state of agri-food trades and agreed to cooperate to solve problems down the road.
Closing the meeting, Dr. Kim said, "The two countries face similar issues for agriculture and rural communities. We need to build close partnerships to overcome those problems." Ms. Raper agreed, saying, "Australia will surely become a trustworthy and reliable partner for Korea's agricultural sector."