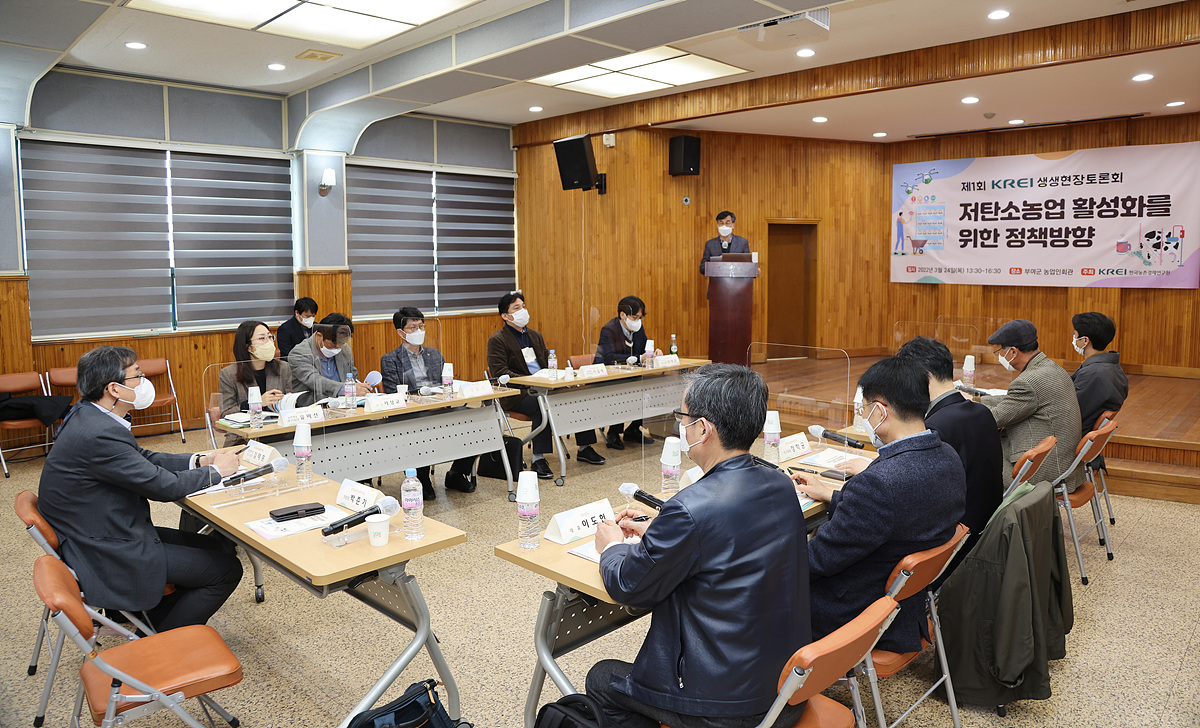 The Korea Rural Economic Institute (KREI) hosted an on-site discussion in South Chungcheong Province, located south of Seoul, on March 24. The session with the theme of "Policy Directions for Low-carbon Farming' was broadcast live through the institute's YouTube channel (youtube.com/kreipr).
KREI prepared the session to understand farmers' awareness of the effort to reduce greenhouse gas emissions in agriculture and listen to their feedback. Participants shared opinions for related policy directions.
Attending the discussion, KREI President Kim Hong-sang addressed that agricultural experts would develop policy tasks based on farmers' views shared through the session.