KREI Held A Forum on "Innovation of Human-Oriented Agricultural Administration"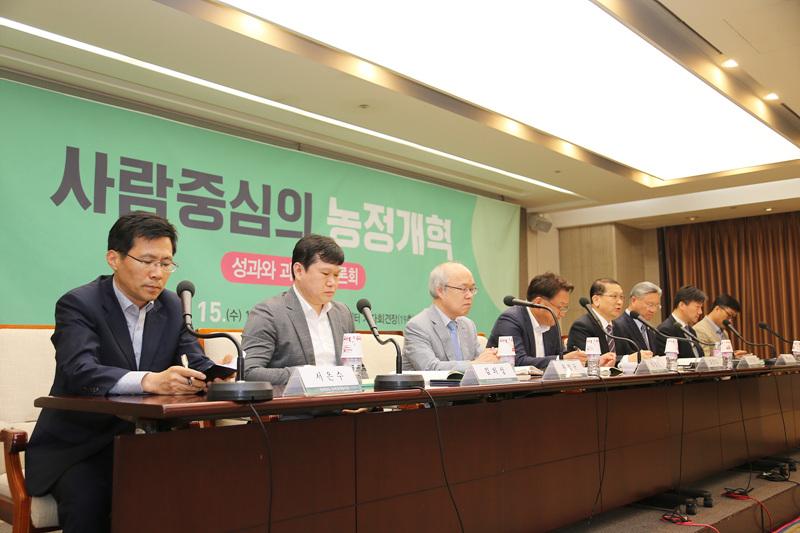 On May 15, Korea Rural Economic Institute (KREI) held an issue forum and performance presentation on "Innovation of Human-Oriented Agricultural Administration" in the press conference room (19th floor) at the Korea Press Center. The event was attended by about 100 people including Chairman, Park Jindo of Special Commission on Agriculture, Fisheries and Rural Policies and Minister, Lee Gaeho of Ministry of Agriculture, Food and Rural Affairs. Committee member of Presidential Commission on Policy Planning, Oh Hyunsuk made a general presentation on " Moon Jae-In Government's Agricultural Administration," and KREI research fellows made the following presentations on "Young Farmers," "Animal Health Control," "Social Farming," "Return-to-the-soil/Return to Farming," and "Food Plans"
That day, participants of the forum pointed out that it is necessary to build up a youth farming ecosystem in order to realize Moon Jae-In government's agricultural slogan "Rural Villages Are Where People Return". Also, It was argued that substantial support is required to meet the trend of increased people returning to the soil and returning to farming.